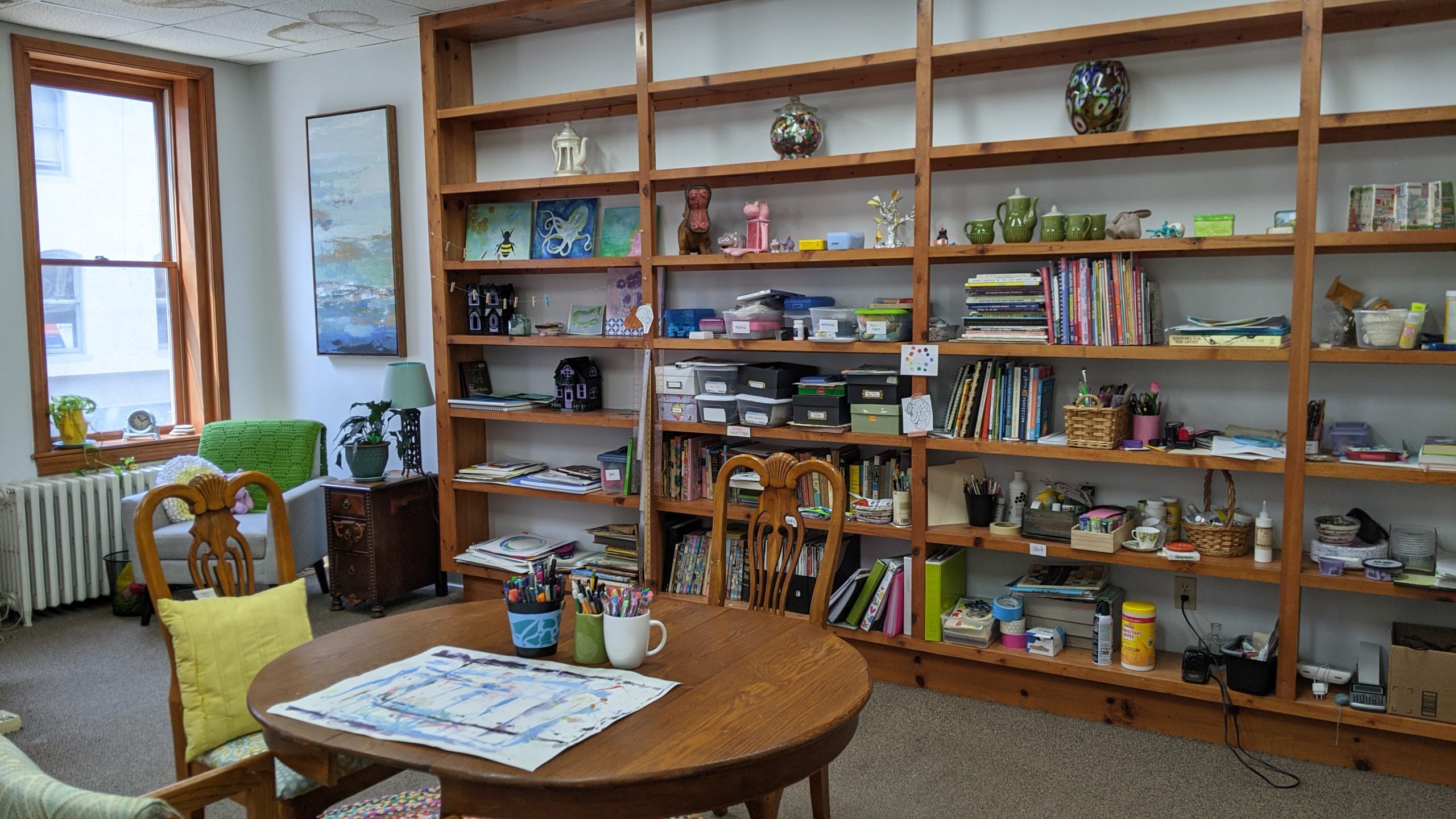 The studio
107 W Main St, Unit 102, 2nd Floor
Salisbury, MD 21801
Free 2-hour parking available in local parking lot on The Plaza in downtown Salisbury.
My office and studio space is on the second floor. It is designed to be a welcoming environment for everybody. The parking lot features several handicap parking spaces and the office has handicap bathrooms. Unfortunately, the building does not have an elevator.
Public health
I offer select appointments in person, as well as online. I am closely following CDC guidelines to prevent and limit the spread of the coronavirus. As a professional in the public health sphere, I closely follow social distancing, mask, and hand washing guidelines and regularly monitor for any symptoms or potential exposure in my daily life.
To meet in person, I require a COVID release to be signed, proof of vaccination, and a screening for symptoms before each session. Clients are required to wear masks, and each individual receives their own set of art materials to prevent cross contamination. I disinfect all surfaces between sessions.
If you are feeling ill, have been exposed to covid, or suspect that you may have been exposed, please contact me to reschedule your appointment. Unfortunately, anybody experiencing symptoms will not be able to visit the office for appointments. I am happy to provide telepsych and teletherapy in these situations.