As far as anyone can tell, you have everything under control.

But on the inside, you feel as if everything is falling apart.
You are upset, frustrated, and scared at the changes you see in yourself and the sense of powerlessness that dementia brings. Feeling isolated and overwhelmed is your new normal. How do you even process what is going on, let alone explain it to someone else? It's exhausting trying to keep everything together and embarrassing to admit the tasks and activities that used to come easily aren't easy or enjoyable anymore.
You want to understand the disease without it dictating your life. You want to quiet the anxiety and reconnect with what gives your life meaning. You're ready to explore the grief that keeps you paralyzed and restore your sense of self and balance. I provide a nonjudgemental lens to reframe your experiences and reconnect with and preserve your amazing self.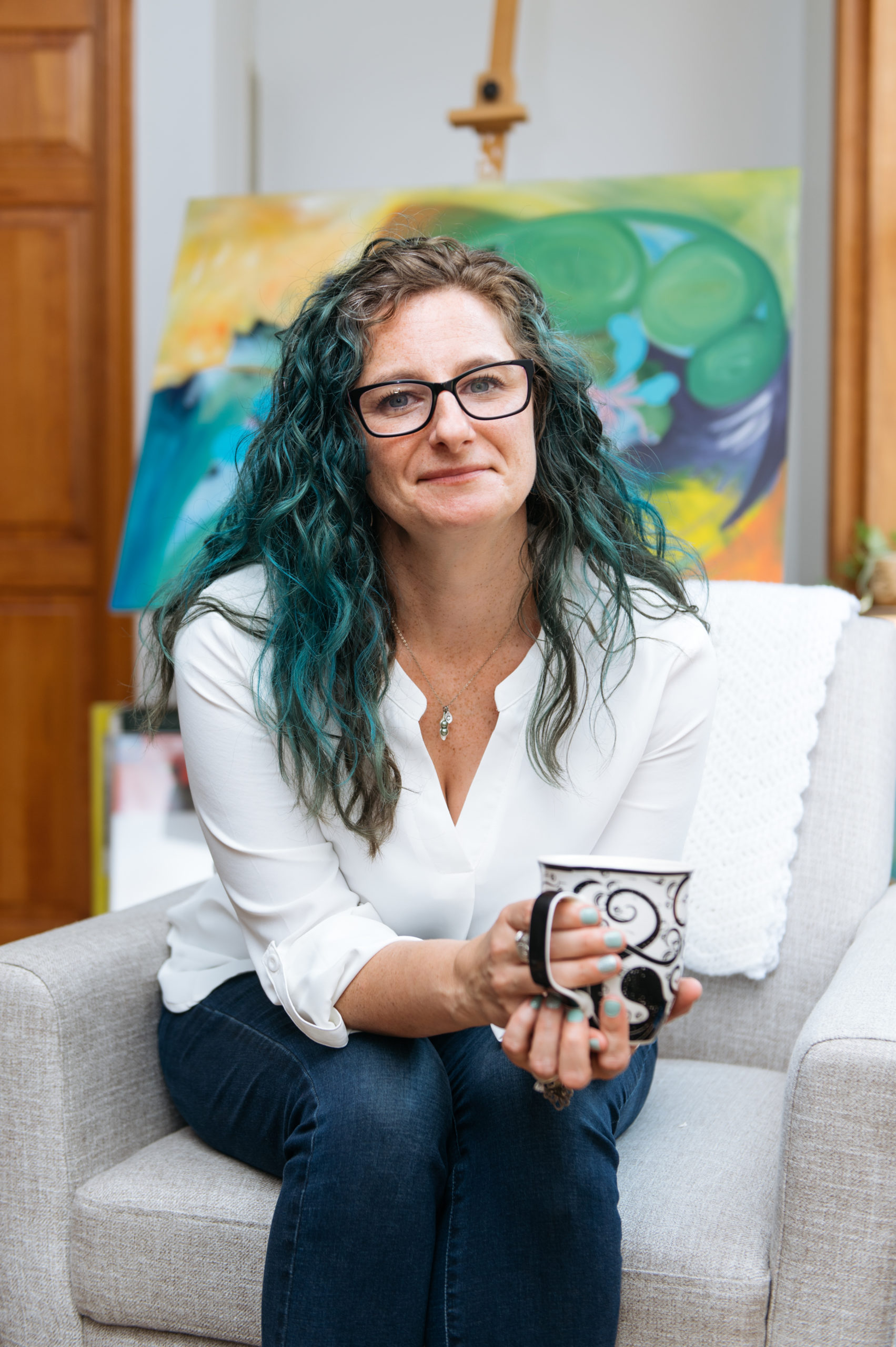 Sivan Perdue, LCPAT, ATR-BC
she/her/hers | see-vohn 
I am a licensed Art Therapist based in Salisbury, Maryland. After ten years of working in group practices and nursing homes, I began my private practice so I could have more control and freedom while also providing higher quality therapy for my clients. In my practice, I can tap into my unique interests and fully harness the power of art therapy to help individuals beyond diagnosis, and to offer individualized counseling that is not governed by paperwork.
I chose art therapy because I've always enjoyed creative expression and fine art. I believe that the act of making art is an integral part of healing, allowing us to get in touch with what we already possess. I believe in an equal relationship between therapist and client. Unlike traditional therapy, sessions feel more like guided conversations with a friend. I laugh when you laugh, I may tear up when you cry, and when you are passionate about something, I am, too.
Art therapy for those experiencing the early stages of Alzheimer's or dementia,
as well as their family and caretakers.
I specialize in those experiencing the early stages of Alzheimer's and other forms of dementia, as well as their family and caretakers. Alzheimer's and dementia pose many unique challenges to folks with early-onset , but the early stages are also when treatment can be most effective. Unfortunately, the majority of resources are dedicated to older adults and resources and support for the early-onset population can be difficult to find. Working with various materials can counteract many symptoms while art therapy helps navigate areas of loss, including the loss of self-esteem, socialization, and previous life roles.
Why art therapy?
Art therapy is an alternative form of therapy, different from traditional talk therapy. It is all about using the art-making process to heal and explore. It is based on traditional psychotherapy theories, but the focus is on using art as the means of process and exploration, rather than talking. Unlike an art class, the finished product is not the focus of the session. During a session, I guide you, encourage the choice of materials, and support the healing process so you can translate your inner experience into external art-making. Sometimes it can be difficult to articulate painful experiences, or to put emotions and feelings into words. So much of what we experience is actually stored in the non-verbal part of our brain. For folks who experience this, art therapy is a powerful tool for your mental wellness journey.
Ready to reclaim yourself?